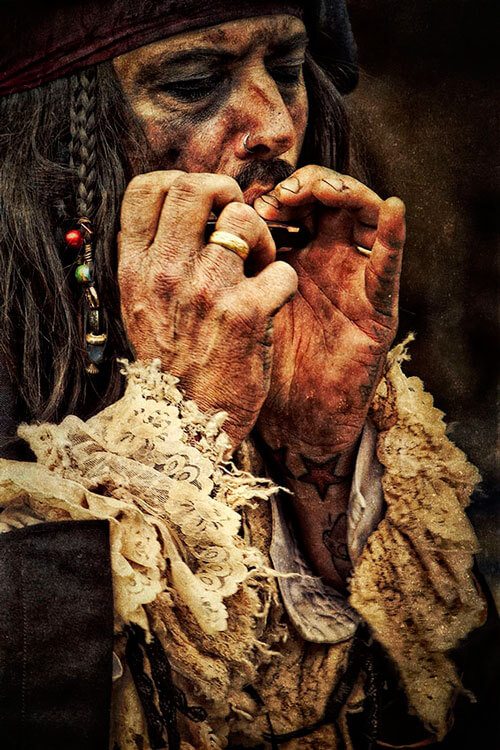 Captain Festus McBoyle and his motley crew have been successfully infecting audiences for over 7 years. Armed with a barrel of cheeky humour and a chest full of side-splitting songs, this Madcap Troupe is more fun than a squirrel up ya' jumper!
The Captain is joined onstage by his beautiful wife Miss Lucy Drawers and strongman extraordinaire 'The Great Ebenezer' and together they offer a 1st class voyage into their weird and wonderful world.
Regularly compared to the likes of Monty Python and Spike Milligan, this clever Vaudeville ensemble is a must see. Flaunting definite Pantomime and Music Hall origins, they manage to transcend both age and culture with ease.
Family entertainment at its best ……… Musical comedy at its finest!
The Ultimate Rotten Family Entertainers!
ACHIEVEMENTS:
Finalist Best NZ Children's Music Artist (Tui Award), 2020

NZ on Air Grant Recipients, 2020

Signed to Modern Sky Entertainment, China, 2020

Semi-finalist International Songwriters Competition, Best Kids Song/Cheeky Little Monkey, 2019

Finalist International Songwriters Competition, Best Kids Song/The Little Things, 2018

NZ on Air Grant recipients, 2019

NZ on Air Grant recipients, 2018

Finalist Best NZ Kids Album/A Pirates Life, 2013 (Tui Award)

Finalist Best NZ Kids Video/Pirates Limbo, 2012
APPEARANCES AT:
Womad Festival, Splore Festival (x 3), sell out shows at The Nelson Arts Festival, Cubadupa Festival, headlining Picton Maritime Festival 6 times and the 'infamous' Russell Birdman Rally three years in a row. Add to that headlining The Oamaru Victorian Festival three times, performances at the Port Chalmers Seafood Festival, Hokitika Wildfood Festival, The Chatham Island Festival and numerous national library tours and television appearances and you start to appreciate the quality of this Troupe. They boast two successful collaborations with The Auckland Philharmonia Orchestra, New Year's Eve shows  for 15,000 people in Palmerston North, three years in a row and then there's the prestigious invitation they received to perform at the Fun4Kids Festival in Melbourne, Australia. This lead to 21 shows over just seven days. There's really not much they haven't played.
SPECIALISING IN:
Stage & Theatre Shows

Roving Street Performance

Historical Storytelling Experiences

Ukulele Workshops 

Meet & Greet Events

Festivals & Parades

Educational School Shows

Pre School Shows

MC Roles

Fundraising Events

Corporate Team Building Events

Private Parties for both Children & Adults

Vaudeville Styled Family Games

Voice overs & Jingles

Television Appearances

Weddings & Funerals
Feel free to enquire about their two 'full size' firing Cannons complete with Artillery Man.
ALL FEES BY NEGOTIATION ….. The world is very much their oyster!